Why Choose us?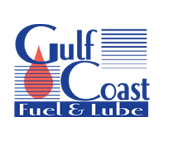 With over sixty years of combined experience in the fuel and lubricants distribution business, our staff knows how to get the job done in the most cost effective and expeditious way possible. Our product lines include branded products for the brand conscious consumer to unbranded products for the consumer looking for additional cost savings. Gulf Coast Fuel & Lube is not only a supplier of fuel & lubricants products, we are a service company that tailors to the customer needs not the other way around. With our flatbed and bobtail delivery trucks we are able to handle all of you fuel and lubricant needs.
readmore
Our New Products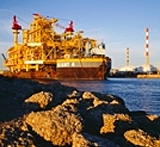 Gulf Coast DEBLU Hydraulic Oils
Gulf Coast DEBLU Hydraulic Oils are Premium Performance Products – their ashless formulation meets or exceeds pump manufacturer's requirements for viscosity, rust and corrosion protection, hydrolytic stability, water separability, foam inhibition, and filterability. The NSF Non Foods Compound Registration Program is a continuation of the USDA product approval and listing program and is based on meeting the requirements of appropriate use, ingredient review as well as labeling.
readmore
Primary Products